If you run your own business, or manage a project, you'll undoubtedly benefit from some clever online tools to make your life easier. Automation can reduce a huge number of wasted hours undertaking boring tasks when you could be spending that time on more important things that require your input.
So here's our list of essential online tools for business. This is by no means a comprehensive list but there should be at least one thing here that could make your day-to-day life easier and more productive.
Password Management
With online fraud on the rise and so many online accounts to keep track of, the topic of password management is particularly important at the moment. There's also nothing more annoying than getting locked out of an account by entering the wrong password too many times, or simply not being able to remember it no matter how hard you try.
As a digital agency, we have passwords for literally hundreds of CMS logins, databases and online accounts. So how do you keep track of them all? Use one of these tools and you only need to remember one master password which gives you access to all your others.
1Password
LastPass
Team Communication
The average adult receives around 90 emails per day. This means your inbox can easily get out of control with split conversations, spam and social media notifications.
A much better solution is to have a dedicated online hub for team communications, whether for a whole company, one department or a mixture of people who need to discuss particular project.
You can also share documents, images, spreadsheets and other files so everyone knows where to access them. Much better than hunting for a lost attachment in your inbox.
Basecamp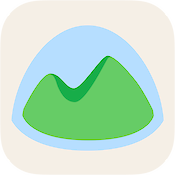 Slack
Cloud Storage
Cloud storage is absolutely essential for storing files. You can access them from anywhere, easily share files with colleagues and it makes it much easier if you are working from multiple computers and devices.
Take a look at our blog post on the top cloud storage options for more details.
Dropbox
Mega
Google Drive
Online Payments
Internet users are increasingly looking to pay online for goods and services. It makes it quick and easy to get something sorted which then means you don't need to think about it.
For a business, you can also improve cashflow by having the ability to email invoices that include payment links for your customers or have them pay you directly from your website.
PayPal
GoCardless
Email Marketing
Email marketing is a key resource for reaching your customers. And it's not just for direct selling. You can use them for news related to your industry, case studies, testimonials, company updates and much more. It keeps your business 'front of mind' with your potential and existing customers, helping to increase enquiries for your products or services.
By using one of these tools you can be confident that your emails reach their destination. Using the BCC field in your email software is not a sensible way to email en masse. Plus with these tools, you can encourage signups from elsewhere on the web and monitor the performance of your email content in detail.
MailChimp
Campaign Monitor
Accounting
Many small businesses will take on the task of doing their own accounts to avoid paying an accountant. Luckily, there are some particularly clever online tools that can make the process much easier.
This includes synchronising with your business bank account so you simply need to match transactions with your client invoices or purchase receipts. You can even submit tax returns directly to HMRC and save a load of time digging out figures days before the tax deadline.
FreeAgent
Xero
Video
Customers need to be engaged with content and video is one of the best ways to achieve that. YouTube and Vimeo are still the best platforms for video content online which can easily be used on your website too.
Check out this blog post for details on how to use on Periscope live video streaming to market your business.
YouTube
Vimeo
Periscope
Audio
For music and sound files, the following two platforms are extremely useful for storing audio content, adding it to your website, sharing with followers and selling online.
SoundCloud
Bandcamp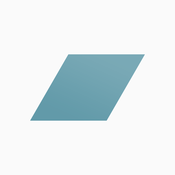 Graphics
For times when you need to create some custom graphics to brighten up your social media posts, emails or promotional material, it's handy to have some tools available that can help you quickly make something impressive.
Canva is a particularly interesting tool and although in its infancy, has a lot of easy to use features for creating professional looking graphics in no time.
Canva