The first launch for NB in 2013 was the new Shetland Folk Festival site, which went live in January.
You can have a look at the site here: www.shetlandfolkfestival.com. Remember to listen to clips of this year's visiting artists too.

The advanced memberships for the Festival were sold in February, and this is the first year that this has been done online. NB developed a bespoke booking system for the society's online advanced membership sales, to ensure that the process was as simple as possible, and was unique to the Festival traditions.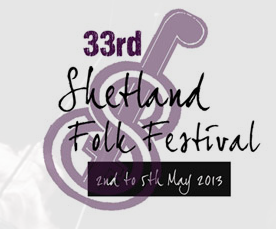 We are delighted to announce that the process has been quite a success too. After undertaking a survey for the Shetland Folk Festival Society, it was fantastic to see that a huge majority were pleased with the online option and satisfied with how easy the process had been to complete. NB look forward to working with the committee to continue improving the site and we aim to use the festival members' suggestions to advance and develop the online booking system further for the coming years.
The Festival is approaching fast, taking place all over Shetland on May 2nd to 5th. If you are interested in buying a membership or concert tickets then visit the website soon.